Architecturally Integrated Deployment
Transform Your Data Center Cooling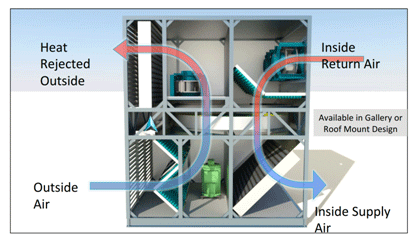 Packaged AHU Deployment
At KyotoCooling , we understand the demands placed on data centers and have engineered scalable solutions that save energy and deliver results.
KyotoCooling uses the world's most efficient air to air transfer technology – the patented KyotoWheel that provides 90% effectiveness in heat rejection.
Waterless and highly reliable, KyotoCooling  delivers client-proven results, saving 75-80% in cooling costs over traditional cooling solutions. KyotoCooling  is the most widely installed and longest running new generation cooling solution in the data center industry.
See how KyotoCooling's patented process works in HP's Toronto data center: